Have you ever experienced that you could not connect to Wi-Fi while operating your smartphone at home?
If this happens, as a workaround, is the "Wi-Fi router" being turned on/off and restarted?
Information equipment is "frozen" as described above, both for home and commercial use.
If a freeze occurs, you can restore it by restarting the device.
Our "NON Freeze" is a machine that automatically detects the above conditions and automatically restarts.
The reasons for electronic equipment stoppage can be broadly categorized as follows:
Equipment failure
OS freeze
Application freezing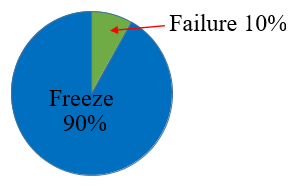 In many cases, problems occur when the OS or application freezes.
In the example provided, the OS and application freeze at a ratio of 10 (electronic device failure) to 90 (freeze).
In addition, the results of the survey concerning the percentage of freezes conducted by each business company also showed the same percentage.
When electronic devices, such as surveillance cameras and video recorders for surveillance cameras, freeze, it is difficult to reboot (restart) from a remote location, and the reality is that reboots are performed by large scale mobilization of labour.
In such cases, it is necessary to dispatch personnel, and the more remote the location is, the more time is required for restoration, and in addition a large amount of expenses, such as personnel costs and consignment costs, will also be required.
The following is an example of using a surveillance camera on the railroad.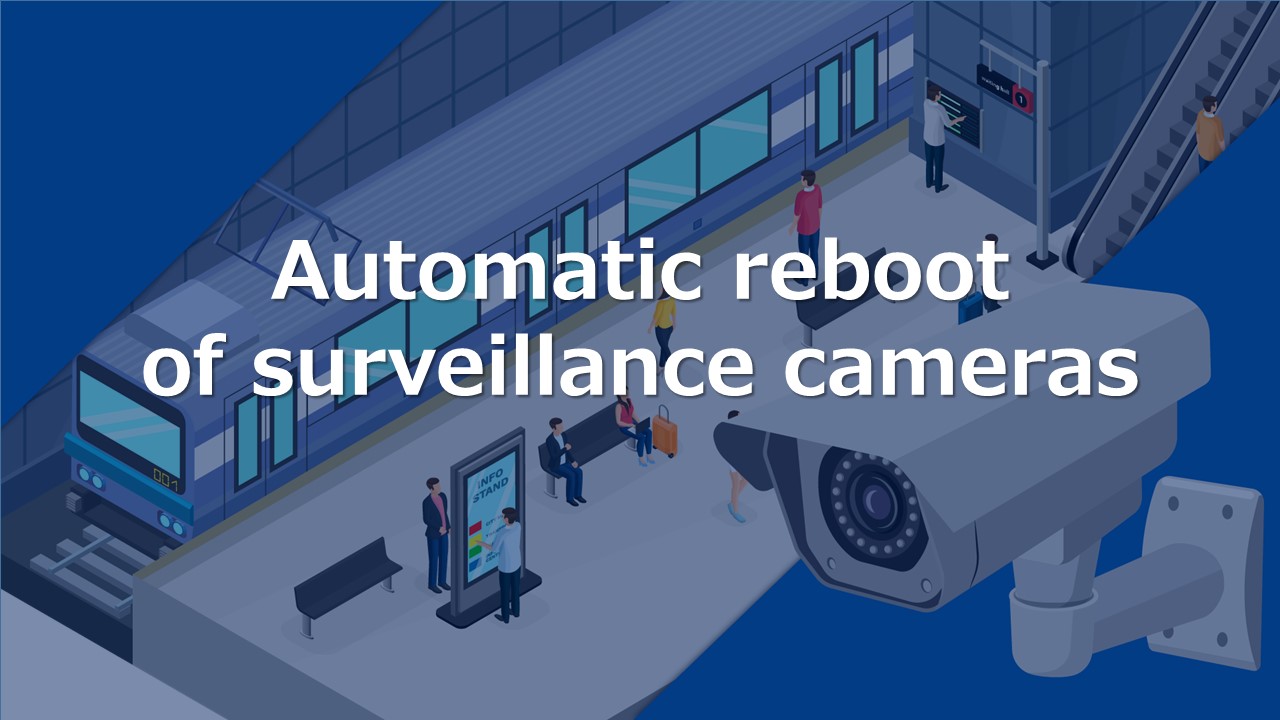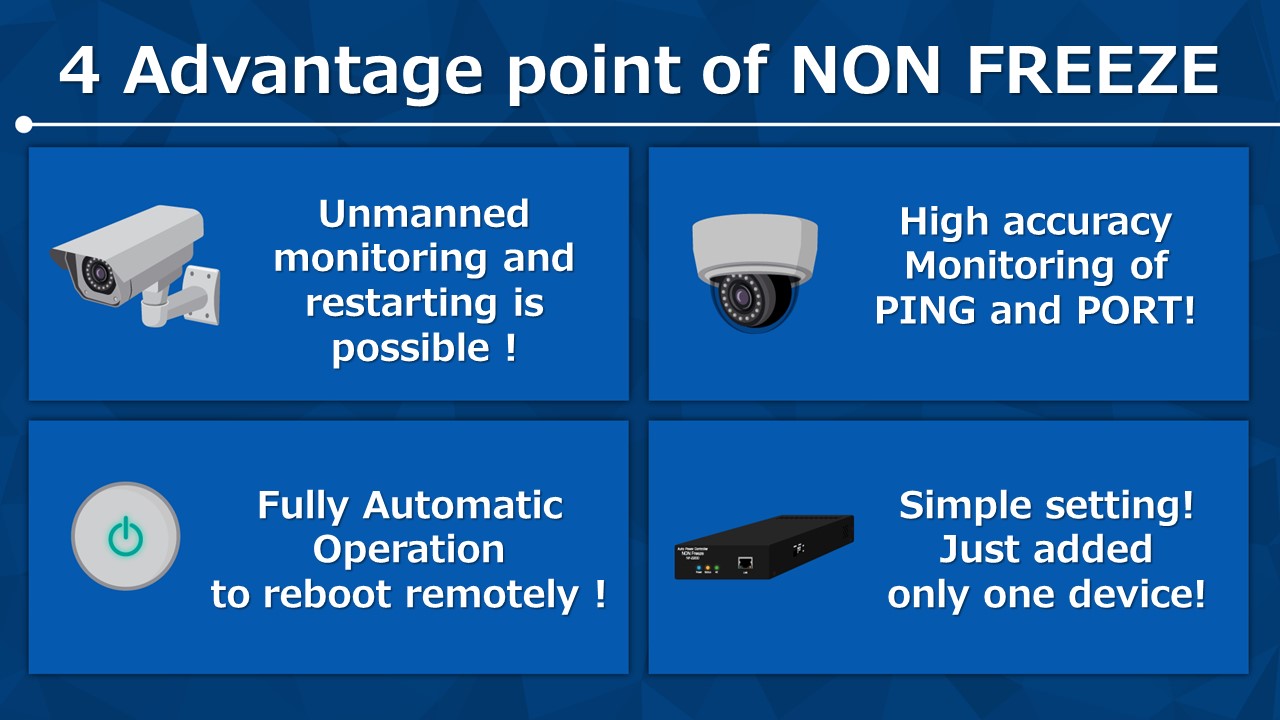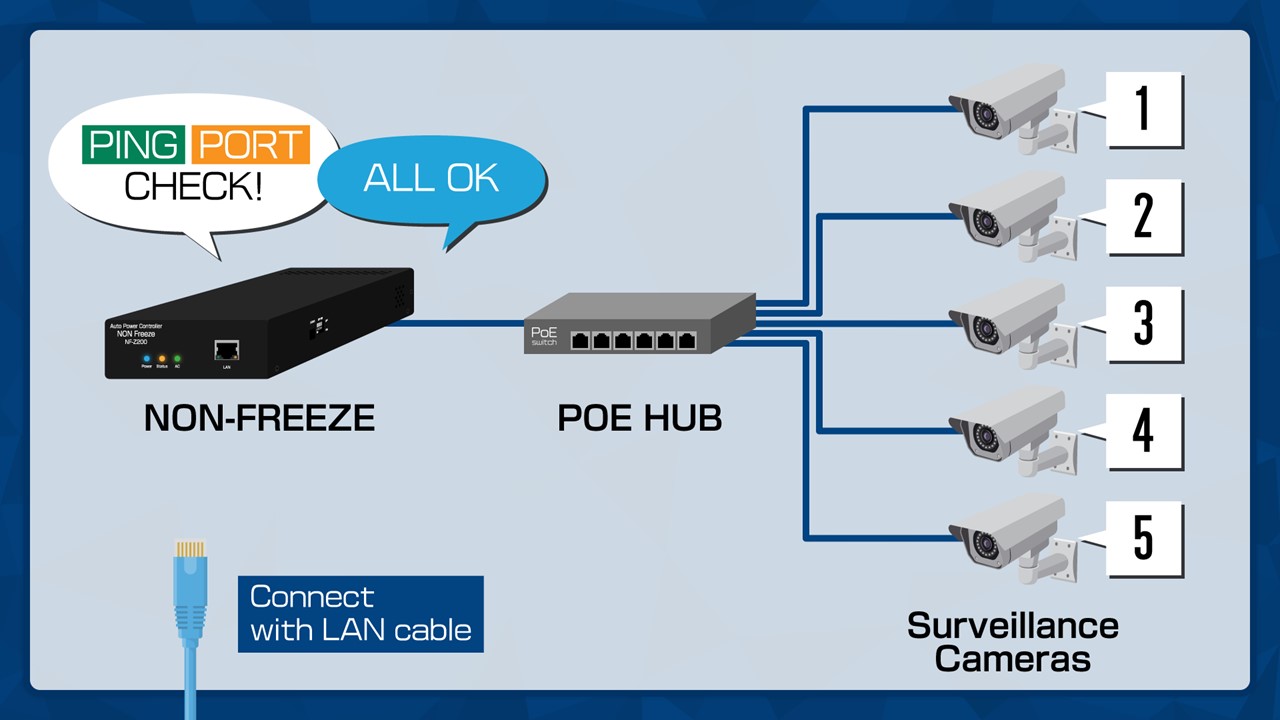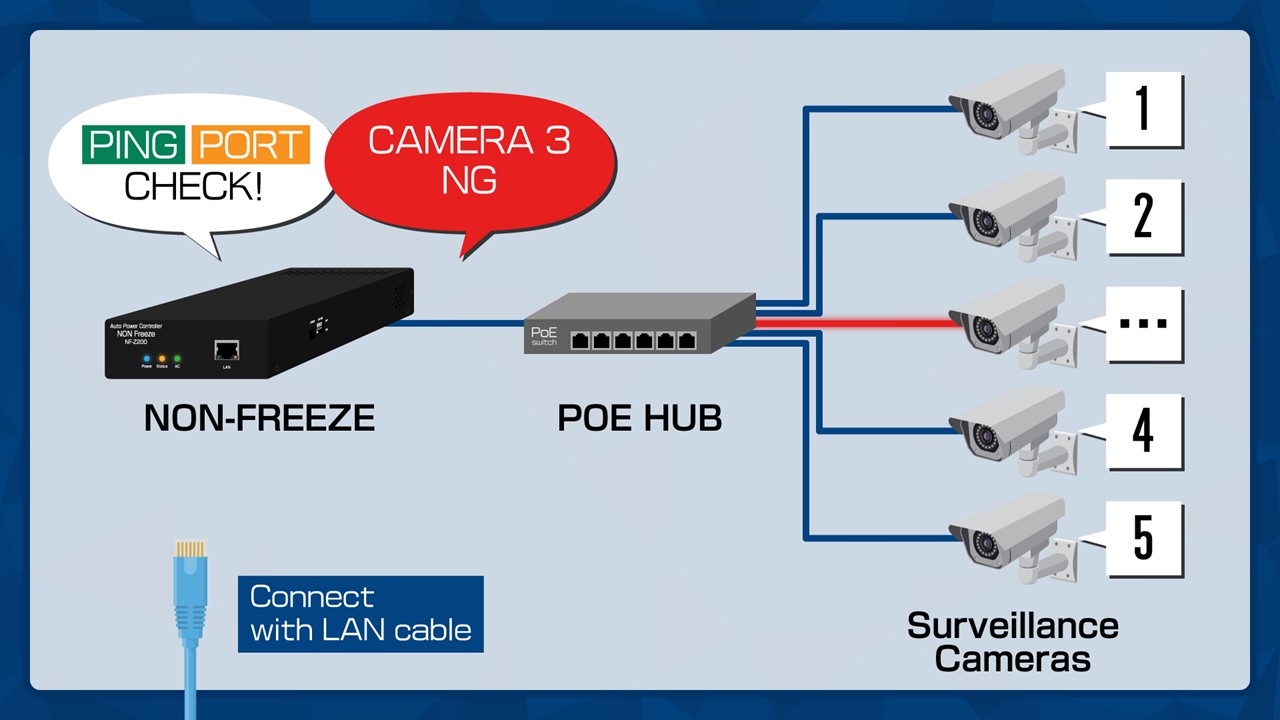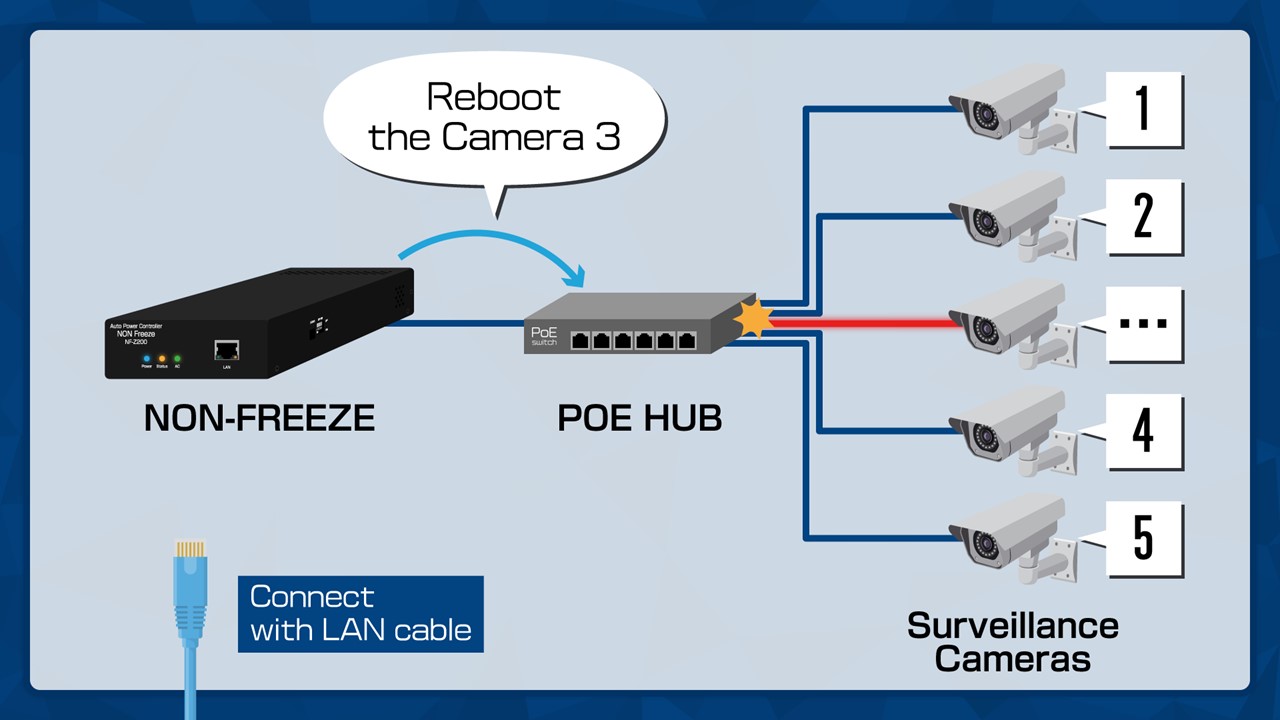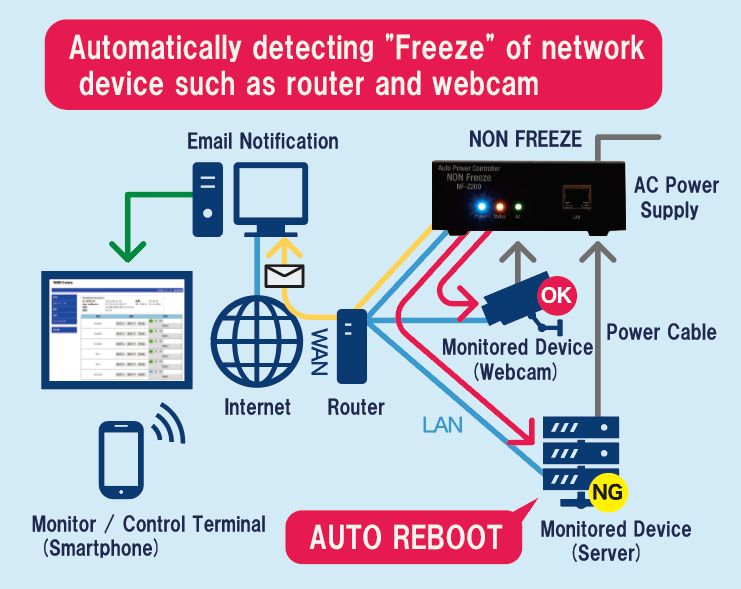 NON-FREEZE Operates in Various Occasions!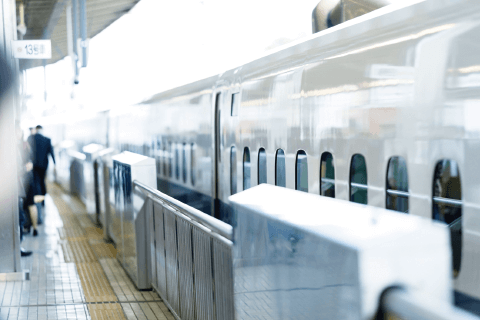 CASE1 Railway
For stable operation of Platform door and CCTV implemented inside of stations.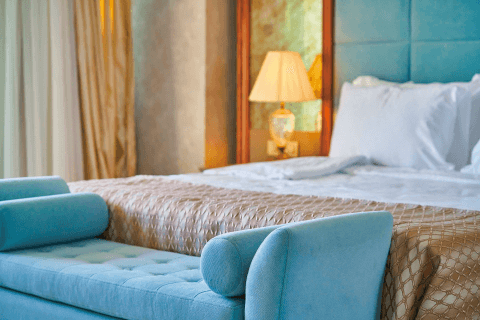 CASE2 Hotels
To ensure robust operation of Wi-Fi access points inside of hotel buildings and outside facilities.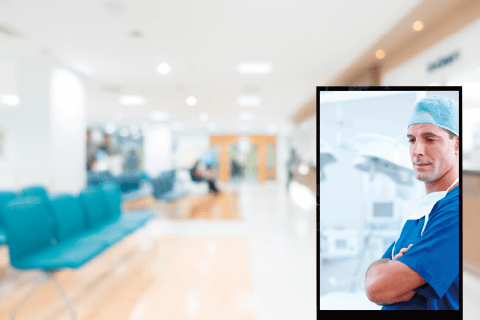 CASE3 Signage
Making sure signage display always works properly to show necessary information at public place such as hospital.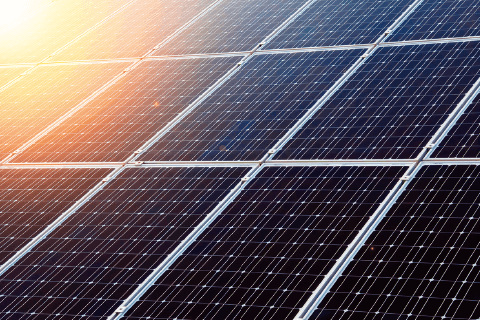 CASE4 MegaSolar
To monitor operating ratio and disruption at solar farm to optimize yield ratio.
Spec & Function
Spec/Function
NF-Z200/JP
NF-Z400/JP
OuterDimension
W106×D202×H38(mm)
W218×D202×H38(mm)
Power supply
AC100V~240V Single Phase 50/60HZ
OperatingTemperature
-20℃~+60℃
OperatingHumidity
RH85%orbelow
Weight
Approx.690g
Approx.800g
Energy Consumption
Approx. 2.5W(inconnection)/Approx. 1.7W(idling)
Approx. 6.5W(in connection)/Approx.5.5W(idling)
# of power outlet(AC100V~240V)
1
4
InputPower Voltage(VAC)
100~240
Max. Power Capacity(w)
1200
RJ45 10/100M Base-T
○
BatteryforClock(CR2032)
○
NTPSync.
○
PING/ Port Monitoring
○
# of Monitorable Device
4 / 30 / 60
RemoteShutdown
○
RemoteControl
Telnet
60Registrations
10Registrations
HTTP
10Registrations
Publish WOLCommand
○
WeeklySchedule Control
○
CloudService
○
Self-Diagnose
○
EmailNotification
○
PSEsafetyStandard
○